ANNOUNCEMENTS
Upcoming Events:
Our first mnext meeting will be September 24, 2015 will be held at the Brecksville Human Services Building at 7 PM. We will be discussing Home Safety so bring your questions.
Volunteers are needed for the Mass Casualties Drill on Saturday September 19, 2015 at Hopkins Airport. Click here for the form. You will need to complete the forms and email them to Diane Flower.

The Breckville Broadview Heights CERT team was sent a letter thanking us for our participation in the search for the missing woman in the Cuyahoga Valley National Park. Please click here to read the letter of appreciation.

October newsletter is ready.

August 2014
Cuyahoga County has just implemented their mass
notification system called ReadyNotify. Residents can be
alerted through texts or email about emergency events.
See our HELPFUL APPS page or click on this picture.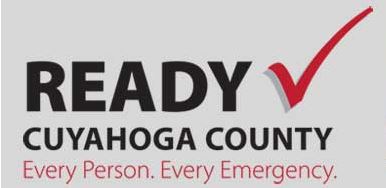 Want to get the latest weather warnings
from Wireless Emergency Alerts (WEA) on your phone
or other device? Check out this page for the latest
information. The CODE RED system is also on our
HELPFUL APPS page (to the left).
CERT helped with other search and rescue teams on August 22, 2014.